Space-mines are too cool a concept not to get into Starsector at some point. We've talked about them internally many times in the past, and while the idea is very neat indeed, there are several design pitfalls to watch out for. What I'd like to do in this post is talk about the design process for minefields – what the impetus for adding them was, how I approached their initial design, and how it evolved during the implementation.
Motivation
First off, why add mines now? The answer is for orbital station battles – those present several design challenges, one of which is that they both need to start off strong at the lowest "orbital station" tier, and grow in power as they progress to "battlestation" (tier 2) and "star fortress" (tier 3).
A battlestation is notably bigger and stronger than an orbital station, and that's nice upgrade. A star fortress, however… one can't just glom on more modules and make it bigger. Having too many modules makes a station fight less interesting – the station becomes just a mass of stuff to shoot at rather than individual modules with strengths and weaknesses.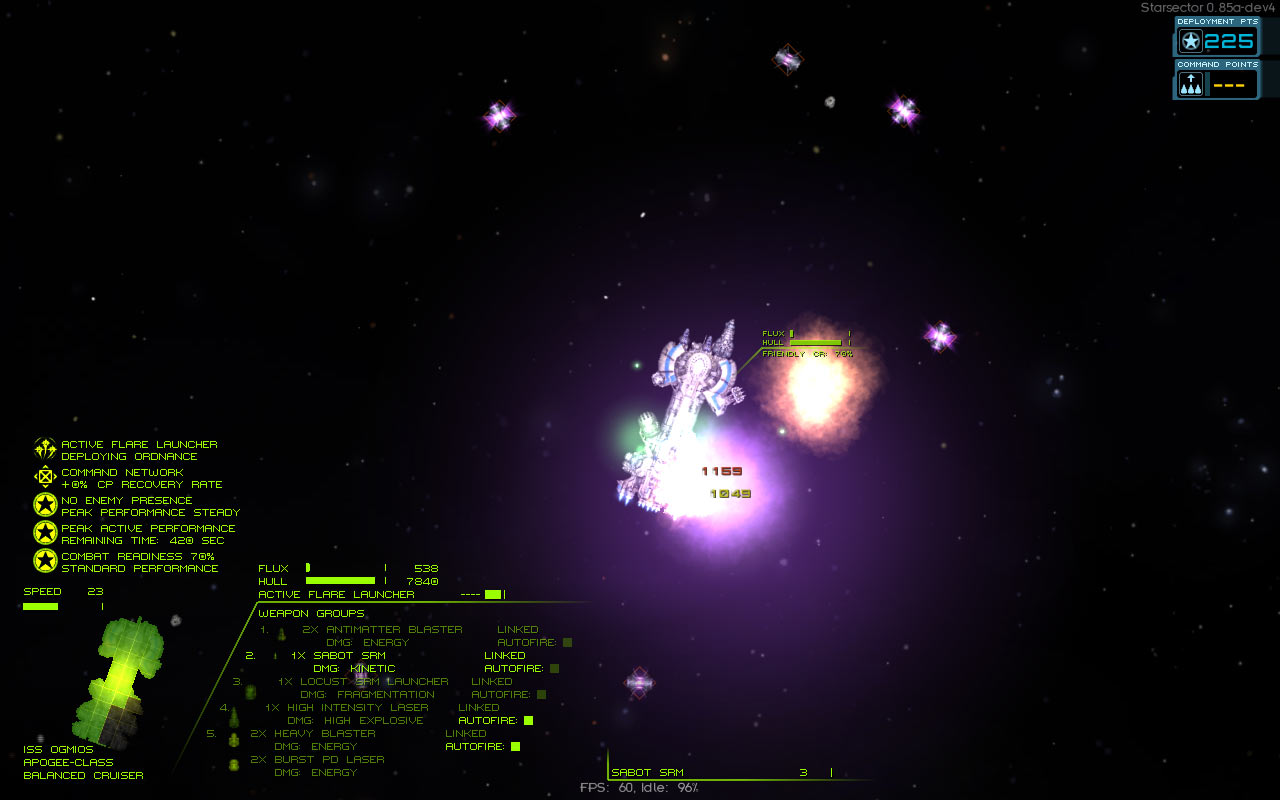 What we want is for the star fortress upgrade to make the battlestation more powerful while not compromising what makes the original design interesting. There are several components to this, and one of them is a minefield maintained around the star fortress.