Let's begin by taking a look at how fighters started out, to see how they got to the point of needing a redesign.
The first playable release of the game only had combat missions, and the way fighters worked was heavily influenced by that. My understanding of how the campaign would work was at that point quite fuzzy, and so once the campaign did come about, fighters had to be adjusted to fit in. This led to some awkward mechanical interactions and obscure rules.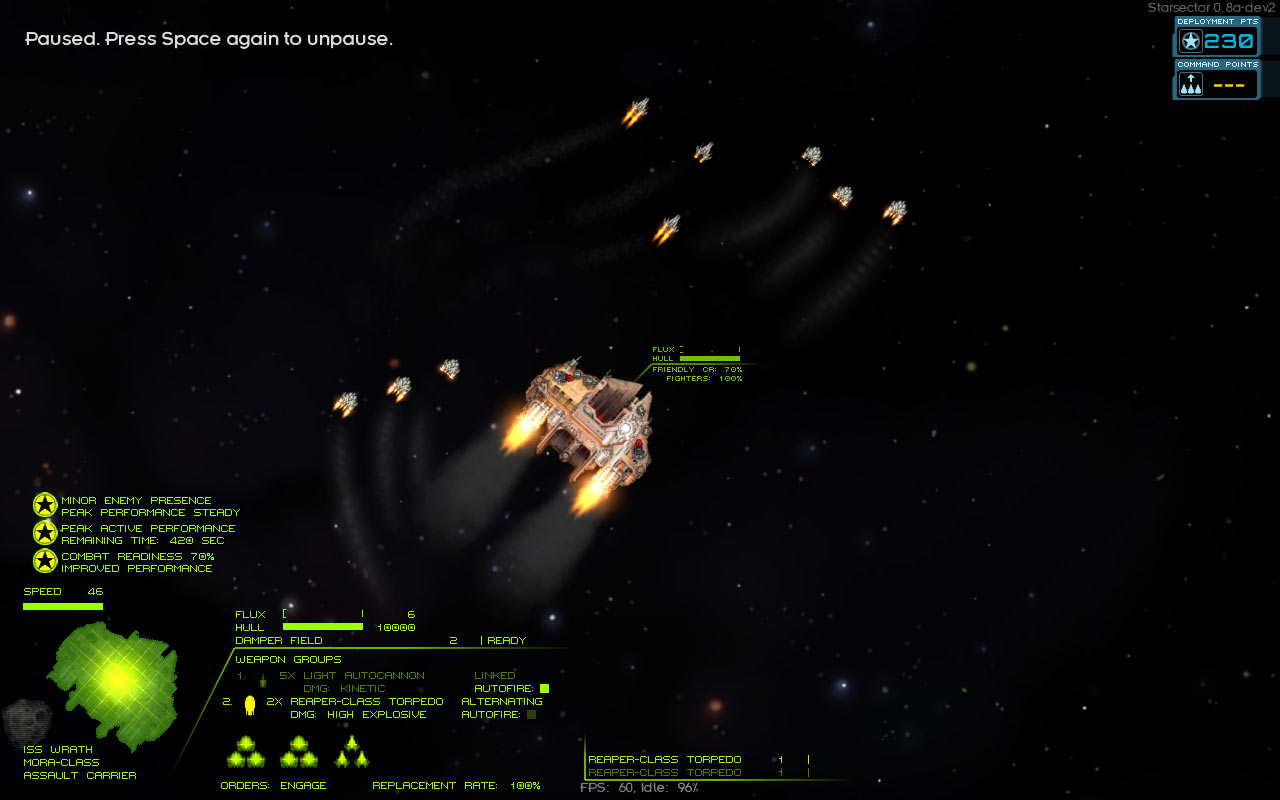 For example, if you have any ships with flight decks in your fleet, then you can't lose fighters permanently. However, you can still have fighters in your fleet if you don't have any carriers, they just don't get any replacements in combat, and if you lose all of them, you permanently lose the wing. And if you do have carriers deployed, and lose all the fighters in a wing in combat, they may get replacements or be lost for the duration of the battle, depending on whether any flight decks were available at the exact moment the last fighter was destroyed.
Very much a "good enough for now" state of affairs, and something that's been gnawing at me for a while. It's too much of a mess to continue ignoring indefinitely, but why clean it up now, seemingly when there's exploration, salvage, and everything related to work on?
The answer is, of course, that fighters tie into those things. Can you recover fighters through salvage? Can automated defenders use fighters? What about the eventual/upcoming skill revamp? That certainly needs to include fighters. Despite being a relatively small part of combat, fighters are still a part of that foundation, and it'll help moving forward to finally have it be solid.
Read the rest of this entry »