Or: Weapon design & graphics modularity in Starfarer
A game which revolves around combat in space naturally places great importance on the weapons used in said space. In short: They must look really cool. Here's a picture to show how I've been going about this: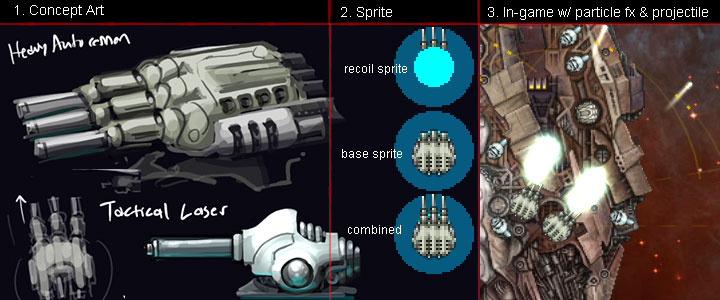 Click to view full size. You see here the process of taking a weapon design from concept art to pixel-art sprite to in-game screenshot. The barrels of the Heavy Autocannon — a nice standard warship cannon — recoil individually upon firing.

And how about some background on what influenced this outlook on displaying weapons?