Ever since reading Space Viking, I've wanted to add planet-raiding to Starsector. Of course, one simply doesn't add a feature because one has read about something cool; we need to have good reasons for adding raiding to the game, and in particular for adding it for this release, which already has quite a lot of stuff in it.
What makes it necessary at this stage? The new economy system allows the player to generate a constant income stream by becoming the best supplier of, say, fuel or transplutonics. One way to do that is for them to build up their own operation and improve its accessibility. The flip side is knocking the competition down a peg or two, and raiding is a natural fit here.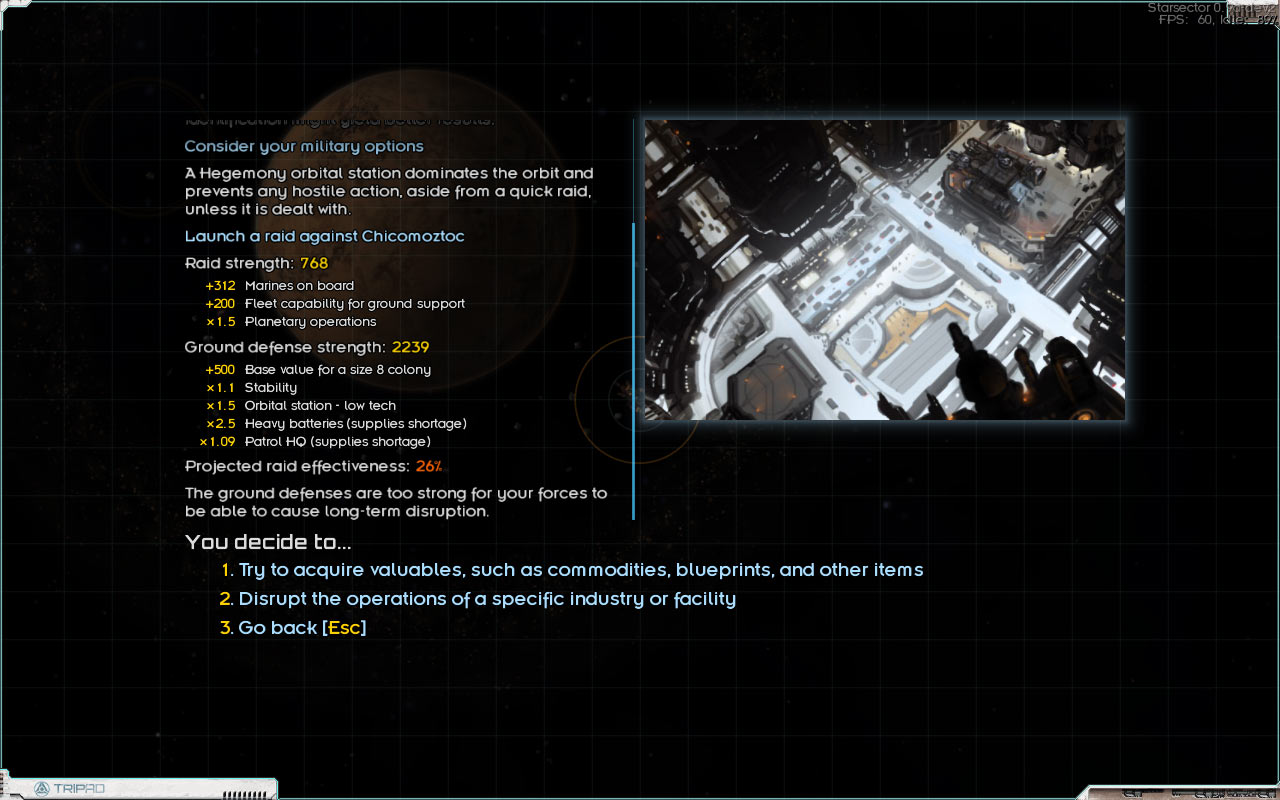 So, that's the main reason – but adding a new feature also presents an opportunity to make other improvements to the overall design.
After establishing the main goals, it's natural to move on to the question of choices. After all, a game is more or less just a series of interesting choices. "What interesting choices does raiding offer to the player?", then, seems like a reasonable starting point. Unfortunately, it's a lazily phrased question, and that could get us in trouble.
Read the rest of this entry »