You may have seen this post by Alex come up on your TriPad™ last month – click to visit the lovely original video.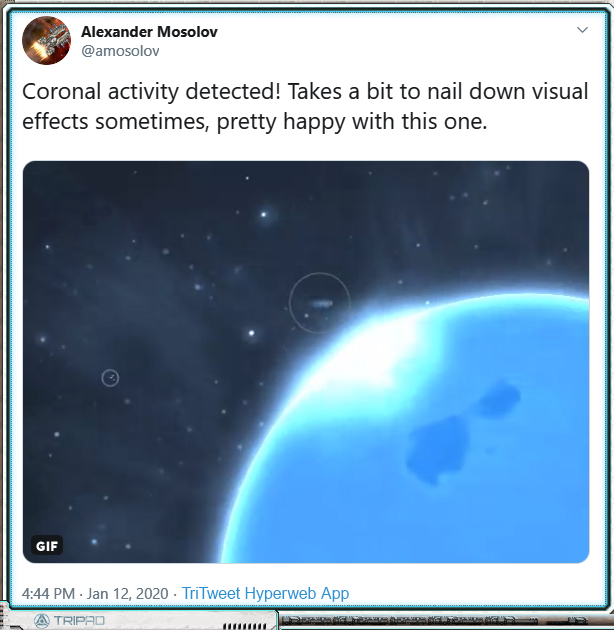 See also a related TriMedia Experience here.
Clearly, something's up with at least one star or Domain-era tech definitely-safe star-like object. I'm not here to say what's precisely what or how you players will inevitably try (and succeed) to exploit the mechanics of it, but more to speak about the artistic method to in portraying said star-adjacent objects and/or activities.
Well. I'll have to spoil a little bit to explain how I'm approaching artistic these problems, so buckle up and be on alert for a COMSEC lockdown. This is the deep-dive digital painting post the Hegemony doesn't want you to know about!