Like exploration, orbital stations are a bit awkward to talk about because I'd like to avoid spoiling things, and this rules out talking about all of the content currently using these mechanics. So, the mechanics are what we'll talk about instead, with a placeholder station for reference.
Before we go on, a disclaimer. Talking about pure mechanics is also tricky, because we're talking about potential. Potential is very exciting, but often for the wrong reasons – it can mean whatever you want it to mean. Two people can talk about the same ideas, agree that they love them, and mean entirely different realizations of said ideas that the other person would hate.
Finally, the details of the mechanics may point towards specific content that isn't in the game yet. That doesn't mean that it will be at some point, though it probably means I'm intending to look at it very closely. Whether that'll pan out or not, though, is impossible to say until it's actually done.
All I'm asking for, then, is some brakes for the potential hype train. Really, this applies to any blog post to varying degrees – things can and do change all the time – but it feels more important to mention here, perhaps because the idea of orbital stations in battle really makes my own imagination take off.
With that out of the way, I introduce to you the ISS Placeholder, an orbital station that you will (almost) certainly not see in the game.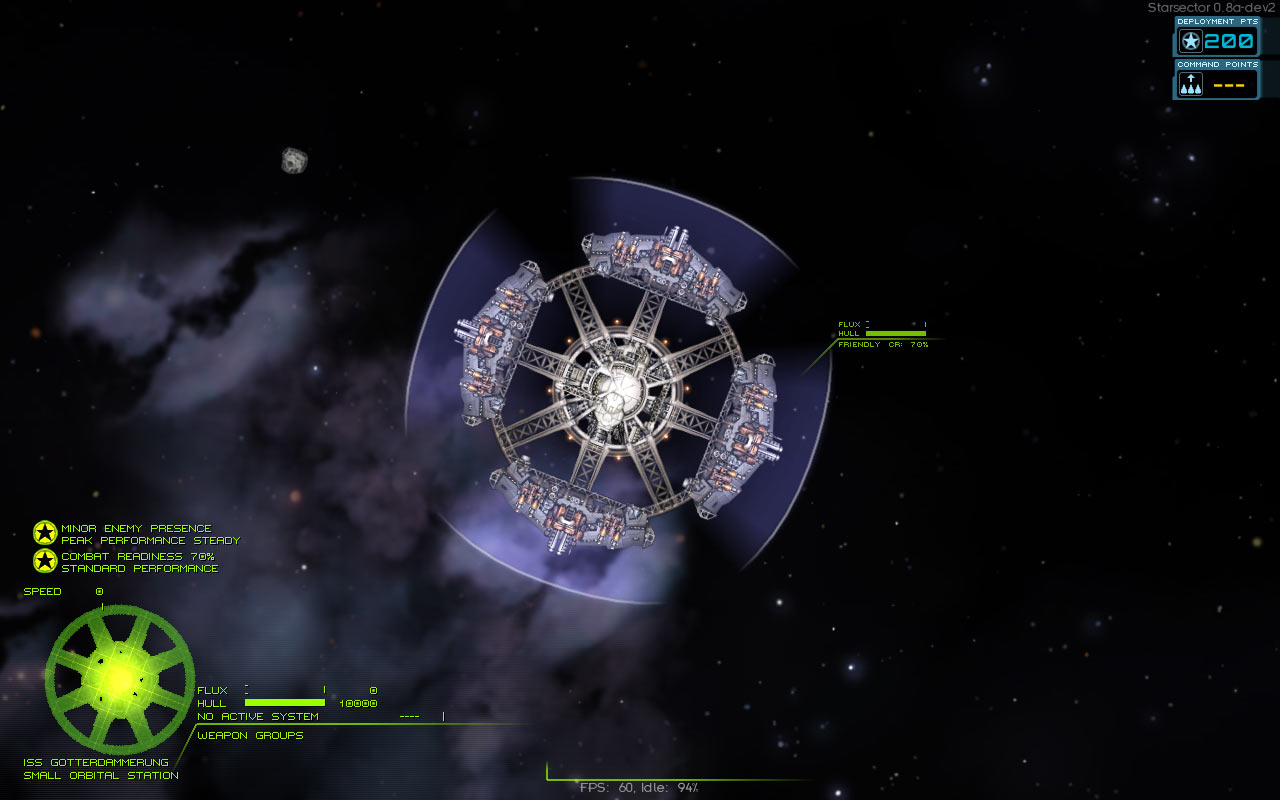 The main thing that makes this otherwise smart-looking (if I do say so myself) station a placeholder is its size, barely battleship-level. That's not to say it could never see action in a different role, but it's not big enough to be, say, a hypothetical battlestation defending a planet. If such a thing were a thing, which right now it isn't.
So, how does this all work?
Read the rest of this entry »