In the spirit of continuing to liven up the campaign layer of the game (and also knocking out a swath of high-level features in the most-straightforward-possible way), I've been working on terrain in the past couple of weeks.
But first, in the name of putting something shiny before the break: fleet contrails!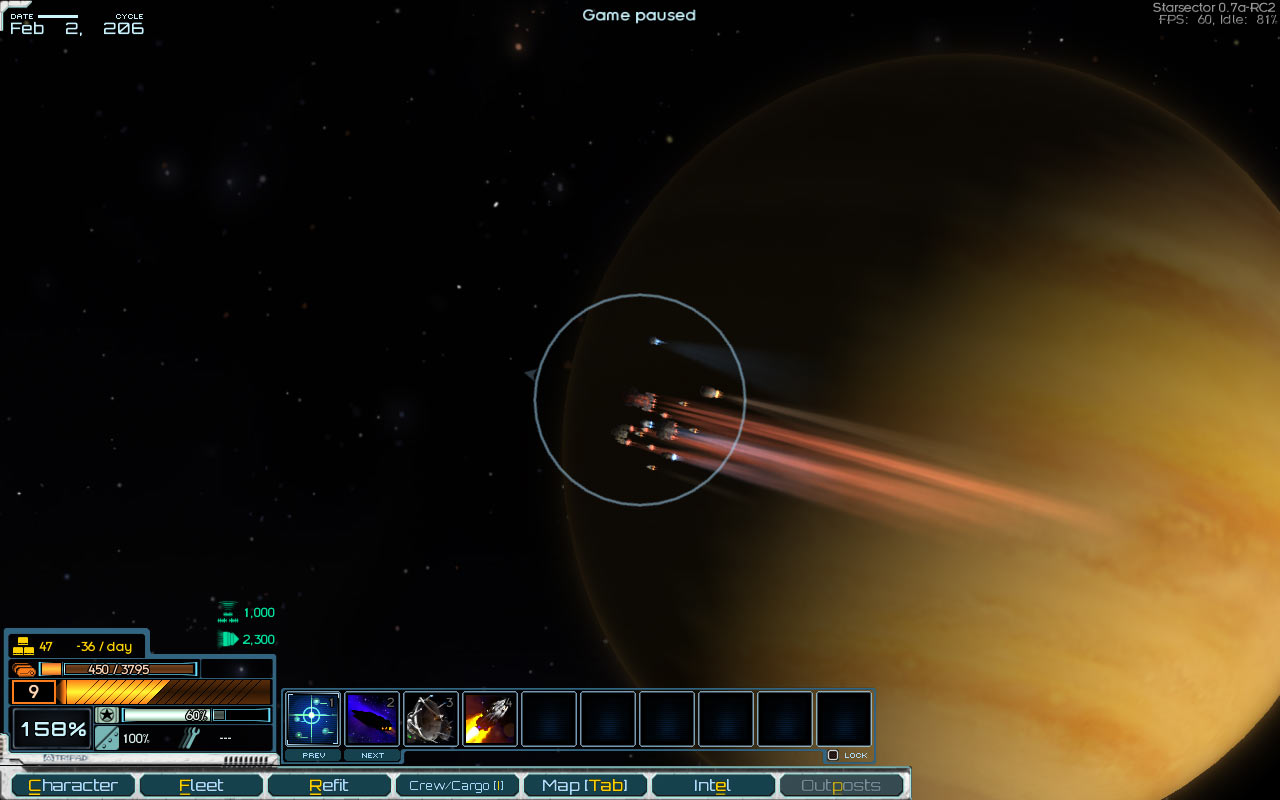 In addition to being eye candy, these also serve as visual indicators of ability use. For example, using the "Emergency Burn" ability brightens up and extends the trail, while activating "Go Dark" reduces its length and duration.
With that, onwards to terrain. What does it do? It affects fleets that are in it – their speed, detection range, that sort of thing. Why is it there? As usual, part of the answer is "to give the player an opportunity to make interesting decisions". Without terrain, if you're being pursued, running one way or another is pretty much the same.
If you might lose your pursuers in an asteroid belt, or hide inside a nebula, then you've got reasons for going one way or another. Beyond that, adding terrain to star systems gives them more personality and makes them more interesting.