Sometimes during development, you end up doing things you hadn't initially planned on doing. Fleshing out player-faction relationships is one of those things. It was something I knew I'd have to look at eventually – the current system having two attitudes towards the player – "meh" and "shoot first and don't ask questions", with nothing in between, was definitely not going to hold up. Initially, though, it didn't seem connected to the economy and events systems, which are the focus of the upcoming release. So, how did faction relationships get dragged into this?
With the introduction of trade and events, player actions carry more meaning than they did before. A successful trade run contributes to the stability of the markets involved; more so if the markets are small. Smuggling can be a hugely destabilizing force. A food shortage has long-term consequences, which depend on how severe it is, which in turn depends on whether the player got involved, and if so, how. Markets declare bounties when hostile fleets are doing damage to the economy, and so collecting on those bounties – by removing said fleets – has a real impact as well.
Not all of these are earth-shaking, and there's still some work to do on making the consequences more pronounced and more clear. One way to do that that is to make other inhabitants of the world notice, and react to, your actions. It's a clear way for the game to say "what you just did matters". Provided that your standing with a faction has a tangible effect, it also increases how much it matters. We get improved clarity and increased impact – a win/win! Factions having more nuanced attitudes and responses to your actions also increases their believability.
This is all a long way of saying that if the player can do things that matter, it's tough to separate that from NPCs having appropriate reactions, and if those reactions are limited to "attack" and "don't attack", that doesn't provide enough expressiveness.  (Put like that, this seems rather obvious… ahem, moving on.)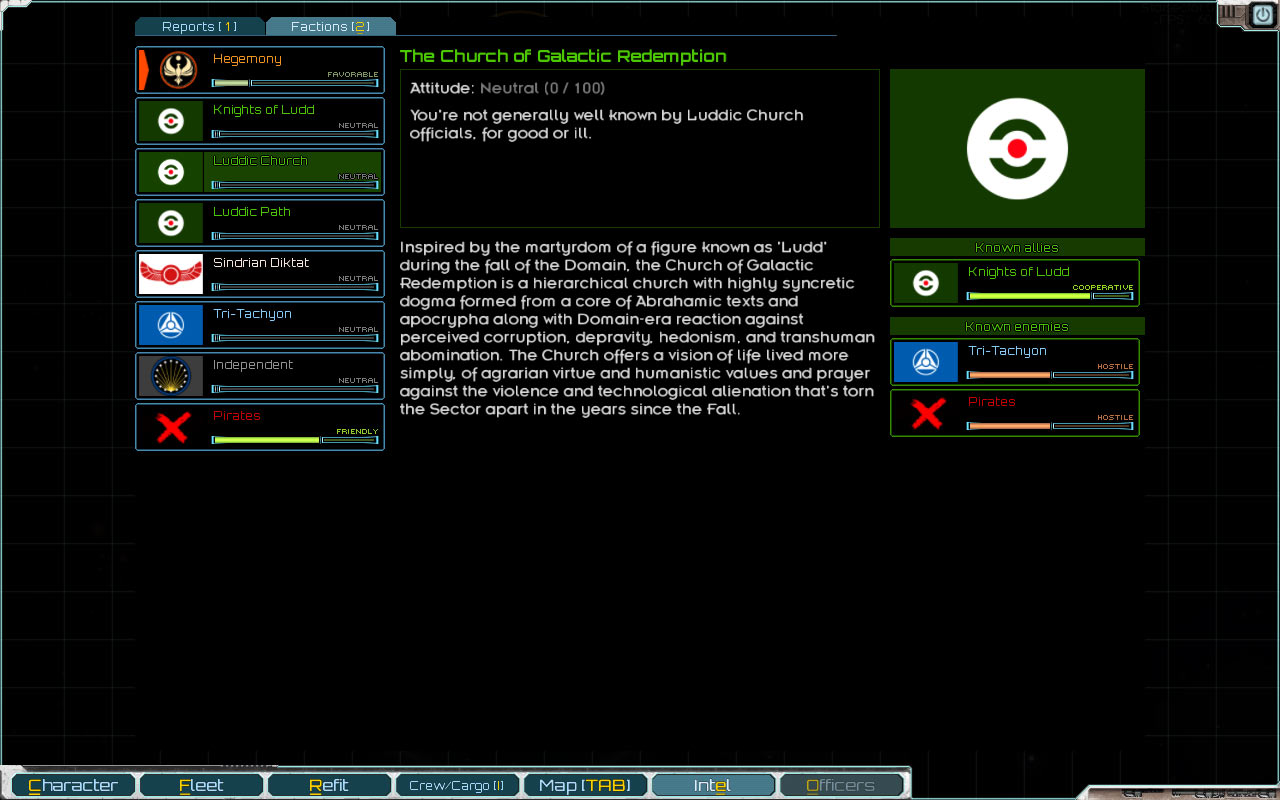 If you're going to have more detailed faction relationships, there has to be some way to see what they are. Darn it, more UI work.