David sent this to me a little while back, and I thought it was very cool to see all of the ships together like that. Most of these are in the game, but some aren't just yet and a few may or may not make it.
A lot of the ones not currently in the game hint at features under consideration. Let the rampant speculation begin!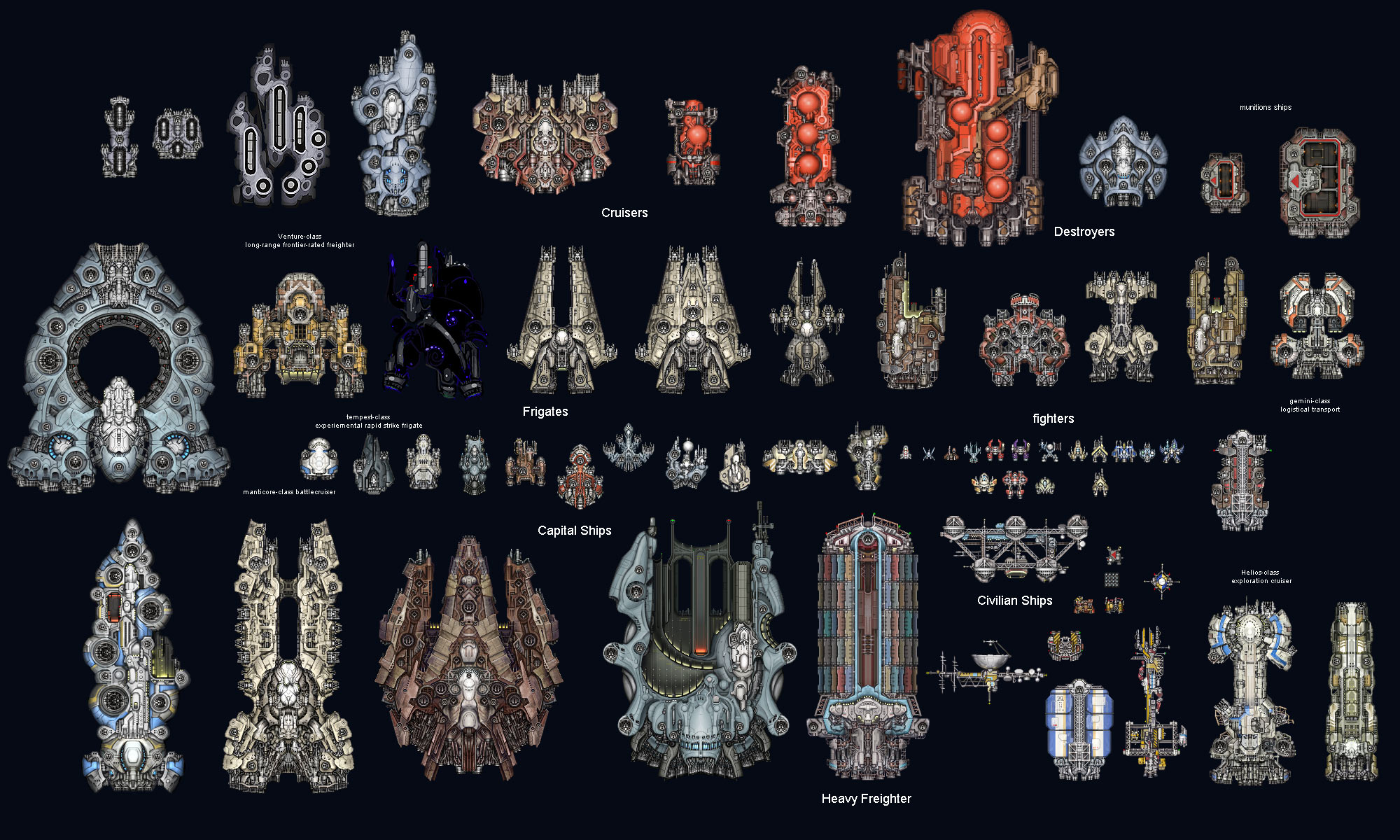 Click on the image to view at full size
Tags: concept art, media, pixel art, ship sheet, spaceship
This entry was posted on Monday, December 12th, 2011 at 2:04 pm and is filed under
Art
,
Development
,
Media
. You can follow any responses to this entry through the
RSS 2.0
feed. Both comments and pings are currently closed.